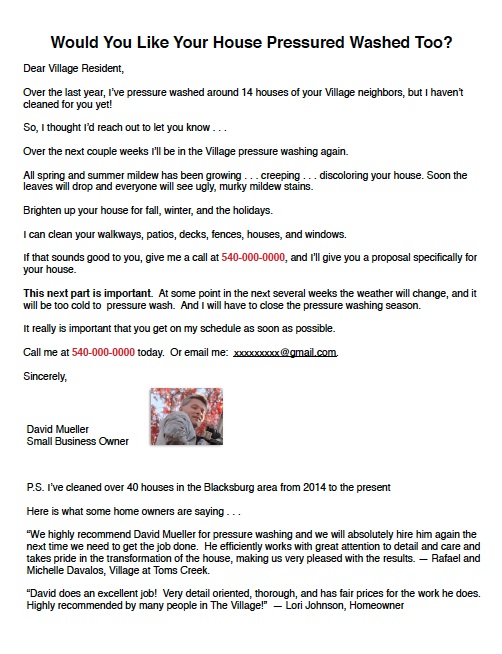 This was a sales letter written and mailed to customers on behalf of a small pressure washing business.
The owner of the business had worked all season in a couple of neighborhoods.  He'd had high visibility.  But he needed to close out the fall season with one last sales push to reach those owners who'd thought about pressure washing but had not made the decision.
This letter did about $3,900, a month's worth of business.
Click to read: sales letter.pdf or sales letter.txt.
Tags: Copywriting, Sales, Small Business